Current Training Providers:
---
Access Law Online
Law Training Centre
MOL
The Manchester College
P V Training Limited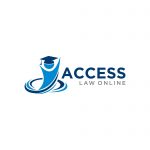 Access Law Online (ALO) (Distance Learning)
About Access Law Online
At Access Law Online we are committed to providing accessible legal education and training exclusively for licensed conveyancers and conveyancing technicians.
We strive to be accessible in everything we do.
Accessible learning materials
ALO provide audio, visual and interactive resources which are stored on our bespoke virtual learning environment which is easily accessible via your computer, tablet or mobile device 24 hours a day.
Accessible mode of study.
The programmes, modules and learning materials are designed to be flexible to fit around your life and career. Teaching and learning can take place when and wherever you like.
Accessible regardless of academic or legal experience.
All of our programmes and modules are enhanced by a suite of resources to enable students to take full advantage of the educational opportunities provided by ALO.
Courses offered by Access Law Online
At ALO we offer the Level 4 & Level 6 Diplomas in Conveyancing Law & Practice.
Teaching
We have industry expert tutors to guide you every step of the way with the benefit of our modern and innovative online resources.
Support
Our programmes and modules are designed to make you feel involved and we provide online social spaces to encourage interaction. 24 hour support is available to chat to teaching staff and other students on our discussion forums and there are regular live webinars where you can ask questions and provide feedback.
Contact Access Law Online
To learn more about ALO and the Programmes we offer, visit our website or contact us by email on support@alo-email.com
---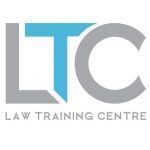 Law Training Centre (Distance Learning)
About Law Training Centre
Operating nationally and internationally, Law Training Centre (LTC) is a leading specialist provider of lawyer qualifications, post-qualification training for legal professionals and entry level courses for those looking to enter a career in law. We are the first CLC learning provider to offer learners remote, online proctored exams meaning we prioritise making sure you can study anywhere in the world without delay.
We understand the pressures of working and studying law at the same time, therefore the Law Training Centre's courses are designed to be truly flexible and work around your busy life.
Our courses are delivered by our approachable team of experienced law lecturers, assessors, and practitioners with years of industry experience and success in supporting our students achieve their legal qualifications wherever they are.
Courses offered by Law Training Centre
Recognising that both Conveyancing and Probate are fast-growing areas of practice, Law Training Centre offers all the SQA/CLC qualifications:
CLC Conveyancing Technician / CLC Licensed Conveyancer (Level 4 and Level 6 Diploma)
CLC Probate Technician / CLC Probate Practitioner (Level 4 and Level 6 Diploma)
Our simple, all-inclusive course fees include:
The most extensive bank of study resources available compared to other law training providers – including live and recorded webinars, pre-recorded lectures, flashcards, revision and summary notes, quizzes, scenario questions and answers, and mock assessments
Unlimited tutor support with responses to all queries within 24 hours
Pastoral care from our tutors to assist and support you by sharing ideas, experience, thoughts, and solutions to challenges 
The official SQA course manual (PDF and hard copy)
Additional Law Express e-books for English Legal System, Contract and Land Law
Additional hard copy textbook for Wills/Probate courses (along with course manual)
Assessments: final assessments for Level 4 (including a resubmission). You can request to undertake your assessment(s) when you are ready – no need to wait for set assessment windows
Exams: on-demand option available to take your exams remotely, online through our proctored exams system. Read more here. The Law Training Centre is the only current provider of online, proctored exams for the SQA/CLC Diplomas in Conveyancing Practice and Probate Practice, allowing learners to pursue completion of their courses at their own pace
Free access to Thomson Reuters Practical Law, the leading online legal know-how service
Extended course access for all e-learning materials and tutor support – 2 years for full Diplomas or 1 year per individual unit
Interest-free instalment payment options for both individual units and full diplomas
NUS Card
Access to our regular online Student Support Webinars where learners can enjoy a range of topics discussed and hosted by our experienced tutor team
Full details on Law Training Centre's student benefits, support and fees can be seen here.
Contact Law Training Centre
General Queries: If you would like to talk to one of our friendly advisors to discuss your options, possible exemptions, or any other aspect of the qualifications please call us on 03300 888 495 or email us.
Exemption guidance: to discuss possible exemptions For CILEx L3 and L6, LLB, GDL, BA in Law, LLM, LPC, certain international LLBs, Paralegal qualifications such NALP, IOP, CLT, STEP or any other legal qualifications please email with the details of the qualifications you hold (ideally your transcript) our academic team will gladly assess and advise you further. This is a free service.
For more information about studying with Law Training Centre, or to download an enrolment form, please visit our website here. We are welcoming applications from both national and international students.
Find out what our students have to say about studying with LTC!
Visit the Law Training Centre website here
---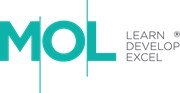 MOL (Distance Learning)
About MOL
MOL operate nationally, offering flexible and online learning programmes to over 5000 students a year; helping develop their career through professional qualifications from level 3 to Masters degree. We have an established, property division and are the sole distance learning partner for the National Federation of Property Professionals (NFoPP) qualifications. We also offer the Level 4 and Level 6 Diplomas in Conveyancing Practice and Law.
Courses offered by MOL
Our courses are designed to make learning a part of everyday life and our flexible approach allows learners to take control of their own professional development in the workplace. Our distance learning programmes come with a hard and digital copy of your learning materials as well as 24/7 access to our virtual learning environment where you can pose questions to our specialist tutors, share and discuss topics with your peers from across the UK, and download exam and study skills materials. You are also able to attend our live online revision webinars which are also recorded and available on demand.
All the units MOL offer include a free resubmission of an assignment and a choice of at least six exam sittings so you can take your exams when you're ready.
Contact MOL
View more information about studying with MOL here
Contact us on enquiries@mollearn.com or contact our qualification advisors on 0330 057 1359.
MOL is part of the LTE Group.
Watch our webinar on MOL's routes to qualification
---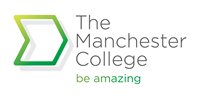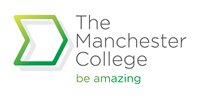 The Manchester College (Classroom Based Learning)
About The Manchester College
A very warm welcome to The Manchester College. We are a large provider of further, higher and professional qualifications and have several campuses across the city. We've successfully delivered CLC professional law programmes for some years at our St John's Centre in the heart of Spinningfields. This vibrant area of central Manchester is easily accessible by road, motorway, rail or bus.
Courses offered by The Manchester College
We will be also offering our CLC programmes via distance learning and we have a highly experienced, well-qualified and supportive team of tutors ready to guide and assist you in your journey to becoming CLC qualified.
If you would like to study our distance learning programme, we are currently working hard to enrich the CLC programme and create a brand new interactive online learning environment.
Enrolment at The Manchester College for the Level 4 and Level 6 Diploma is open until 09/10/2017
Contact The Machester College
View more information about studying with The Manchester College here or contact Kevin Callaghan on kcallaghan@tmc.ac.uk or 0161 674 2213
---
How to enrol with your training provider
A step by step guide to enrolment.
Key Questions to ask your training provider
Helpful points to consider when choosing your training provider.
---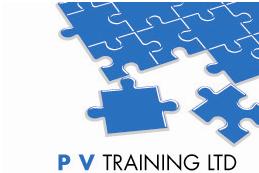 P V Training Limited (Distance Learning)
About P V Training Limited
P V Training has been supported learners to achieve their full potential in the legal sector for almost 10 years.
Courses offered by P V Training Limited
Our programmes are delivered via blended learning, giving you the flexibility to study when it is convenient to you, but with the ongoing support of a personal tutor to help, guide and support you through your studies. P V Training is based in the Midlands but supports learners nationwide using videoconferencing and tutorials, e-learning and tutorial support. We currently offer the Level 4 Conveyancing Technician programme and intend to expand the delivery into the Level 6 programme in Conveyancing and then diversify into the area of Probate within the next twelve months. At present there are two options available to achieve the Conveyancing Technician qualification:
• Via a blended learning programme, where learners are supported through personal tutorials, face to face teaching and video and e-learning support. The fees for this route are all inclusive there are no hidden extras chargeable and can be paid in one lump sum, or via instalments by standing order or via credit card.
• Via the Apprenticeship standards for Conveyancing Technicians Level 4 scheme, either via the Levy for qualifying employers or by a 5% contribution to the programme fee for employers not included in the Levy system. We can provide advice and guidance as to which route a firm may be eligible for.
Support for the units includes: a course manual plus additional tutor prepared notes and support materials; entry for final assessment for the unit, certification as appropriate.
Contact P V Training Limited
View more information about studying with P V Training here
Contact P V Training on 0121 353 7780 and speak to Clare Godfrey or email info@pvt.org.uk.
---
All students must enrol with an approved training provider to study the diplomas.
The Diplomas will be available to study by:
Distance learning;
Full, or part-time study at college;
In the workplace, either as a formal apprenticeship or using a blended approach combining distance learning with the support of an employer.
Below is a list of approved training providers. For further information about specific fees and enrolment dates, you should contact the training providers directly.
The approvals process for training providers is continuous. More training providers are in the pipeline and we will inform you of any new providers as soon as they are ready to accept enrolments. Watch this space.