Current Training Providers:
---
Access Law Online
Damar Training
MOL
Law Training Centre
Manchester College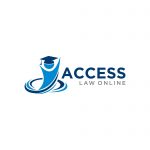 Access Law Online (ALO) (Distance Learning)
About Access Law Online
At Access Law Online we are committed providing accessible legal education and training exclusively for licensed conveyancers and conveyancing technicians.
We strive to be accessible in everything we do.
Accessible learning materials
ALO provide audio, visual and interactive resources which are stored on our bespoke virtual learning environment which is easily accessible via your computer, tablet or mobile device 24 hours a day.
Accessible mode of study.
The programmes, modules and learning materials are designed to be flexible to fit around your life and career. Teaching and learning can take place when and wherever you like.
Accessible regardless of academic or legal experience.
All of our programmes and modules are enhanced by a suite of resources to enable students to take full advantage of the educational opportunities provided by ALO.
Courses offered by Access Law Online
At ALO we offer the Level 4 & Level 6 Diplomas in Conveyancing Law & Practice.
Teaching
We have industry expert tutors to guide you every  zstep of the way with the benefit of our modern and innovative online resources.
Support
Our programmes and modules are designed to make you feel involved and we provide online social spaces to encourage interaction. 24 hour support is available to chat to teaching staff and other students on our discussion forums and there are regular live webinars where you can ask questions and provide feedback.
Contact Access Law Online
To learn more about ALO and the Programmes we offer, visit our website or contact us by email on support@alo-email.com
---
Damar Training (Distance Learning and Apprenticeships)
About Damar Training
Damar Training is a long-established specialist training provider with a particular focus on the legal sector. Damar works with law firms and conveyancing specialists nationally and pioneered the development and now delivery of apprenticeships in the legal services sector.
Courses offered by Damar Training
Damar offers two routes to qualification as, either, a Conveyancing Technician or a Licensed Conveyancer, either:
Via an enriched distance learning programme, where students are provided with a comprehensive programme of structured support. Fees are all-inclusive and can be paid in simple monthly instalments by direct debit.
Via the Government-subsidised apprenticeship standards for Conveyancing Technicians or Licenced Conveyancers.
The CLC/SQA units are delivered by tutors with significant experience of delivering the CLC qualifications. The structured support for each unit includes: a comprehensive printed course manual; fortnightly webinar linked to the manual; additional study materials to embed the learning content; mini-assessments so that you know you are on track; online forum moderated by the course trainer so you can have your questions answered; revision webinar at the end of each course; final assessment and certification (including free re-submission if you fail an assessment).
Contact Damar Training
Full details of the programmes, including cost, eligibility and an application form for the CLC/SQA Diplomas in Conveyancing Law and Practice are available here.
Watch Damar Training's webinar here
---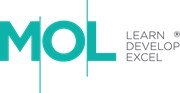 MOL (Distance Learning)
About MOL
MOL operate nationally, offering flexible and online learning solutions to over 5000 students a year; helping them develop their career through professional qualifications from level 2 to MA. We have an established, specialist property division and are the sole distance learning partner for the National Federation of Property Professionals (NFoPP) qualifications. This is now expanding to include the L4 and L6 Diplomas in Conveyancing and Probate Law (Recognised by Council of Licensed Conveyancers)
Courses offered by MOL
Our courses are designed to make learning a part of everyday life and our flexible, adaptable study methods allows learners to take control of their own professional development in the workplace. Our distance learning programmes come with a hard and digital copy of your learning materials as well as 24/7 access to our virtual learning environment where you can pose questions to our specialist tutors, share and discuss topics with your peers from across the UK, and download exam and study skills materials. You are also free to attend our live online revision workshops which are also recorded and available on demand.
All the units MOL offer have an all-inclusive cost including a free resubmission of an assignment and a choice of at least two exam sittings so you can take your exams when you're ready.
Contact MOL
View more information about studying with MOL here
Contact us on CLC@MOLlearn.com or contact our qualification advisors on 0345 203 2103.
MOL is part of the LTE Group which also includes The Manchester College
Watch our webinar on MOL's routes to qualification
---

Law Training Centre (Distance Learning)
About Law Training Centre
Operating nationally and internationally, Law Training Centre (LTC) is a specialist provider of lawyer qualifications and post-qualification training for legal professionals. We understand the pressures of working and studying law at the same time, therefore LTC's courses are truly flexible. Our courses are delivered by our approachable team of experienced law lecturers, assessors and practitioners with years of industry experience and success in delivering legal qualifications.
Courses offered by Law Training Centre
Supporting you every step of the way:  recognising flexibility is key for learners in work. We have created a flexible study system with the ability to genuinely 'study at your own pace'. LTC students can take their assessments and exams all year round with multiple assessment submission windows and the option of taking exams at your own firm. Our tutor support includes one-to-one mail/phone/Skype support – as and when you need it along with frequent group webinars.
LTC students benefit from a host of additional materials and support including live and recorded webinars, on-demand pre-recorded lectures, mini-assessments, revision aids and additional learning materials including quizzes, revision notes and flashcards.
The simple all-inclusive course fees include:
The official SQA course manual (PDF and hard copy)
Additional e-books for English Legal System, Contract and Land Law
Additional hard copy book for Wills/Probate courses
Live webinars and tutor support
Access to Thomson Refuters Practical Law, the leading online legal know-how service
Assessments: final assessments for Level 4 (including a resubmission). You can request to undertake your assessment(s) when you are ready
Exams: up to two exam sittings per subject included. There are multiple exam windows per year at nationwide exam centres, with 'on demand exam options' also available at your regulated law firm
Extended course access for all e-learning materials and tutor support – 2 years for full Diplomas or 1 year per individual unit
Instalment payment options for both individual units and full diplomas.
Discounted fees for full diploma purchases
NUS Card
LLB / LPC / CILEx Holder fast-track packages and exemptions for other legal applicable qualifications
Full details on the LTC student benefits, support and fees can be seen here
Recognising that both Conveyancing and Probate are fast growing areas of practice, LTC offers all the SQA/CLC qualifications:
Contact Law Training Centre (Kent) Ltd
Our friendly team of advisors on hand to answer all your queries:
General queries: If you would like to talk to an advisor to discuss your options, possible exemptions or any other aspect of the qualifications please call us on 03300 888 495 or email us.
Exemption guidance: to discuss possible exemptions For CILEx L3 and L6, LLB, LLM, LPC, Paralegal qualifications such NALP, IOP, CLT or any other legal qualifications please  email  with the details of the qualifications you hold (ideally your transcript) and our academic team will gladly assess and advise you further.
To enrol please download the enrolment form on our website. Alternatively, please email us for an enrolment form or call us on 03300 888 495
Visit the LTC Kent website here
---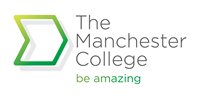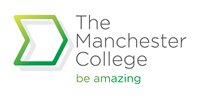 The Manchester College (Classroom Based Learning)
About the Manchester College
A very warm welcome to The Manchester College. We are a large provider of further, higher and professional qualifications and have several campuses across the city. We've successfully delivered CLC professional law programmes for some years at our St John's Centre in the heart of Spinningfields. This vibrant area of central Manchester is easily accessible by road, motorway, rail or bus.
Courses offered by The Manchester College
We will be also offering our CLC programmes via distance learning and we have a highly experienced, well-qualified and supportive team of tutors ready to guide and assist you in your journey to becoming CLC qualified.
If you would like to study our distance learning programme, we are currently working hard to enrich the CLC programme and create a brand new interactive online learning environment.
Enrolment at The Mancherster College for the Level 4 and Level 6 Diploma is open until 09/10/2017
Contact The Machester College
View more information about studying with The Manchester College here or contact Kevin Callaghan on kcallaghan@tmc.ac.uk or 0161 674 2213
---
How to enrol with your training provider
A step by step guide to enrolment.
Key Questions to ask your training provider
Helpful points to consider when choosing your training provider.
---
All students must enrol with an approved training provider to study the diplomas.
The Diplomas will be available to study by:
Distance learning;
Full, or part-time study at college;
In the workplace, either as a formal apprenticeship or using a blended approach combining distance learning with the support of an employer.
Below is a list of approved training providers. For further information about specific fees and enrolment dates, you should contact the training providers directly.
The approvals process for training providers is continuous. More training providers are in the pipeline and we will inform you of any new providers as soon as they are ready to accept enrolements Watch this space.