All students must enrol with an approved training provider to study the diplomas.
The Diplomas will be available to study by:
Distance learning;
Full, or part-time study at college;
In the workplace, either as a formal apprenticeship or using a blended approach combining distance learning with the support of an employer.
Below is a list of approved training providers. For further information about specific fees and enrolment dates, you should contact the training providers directly.
The approvals process for training providers is continuous. More training providers are in the pipeline and we will inform you of any new providers as soon as they are ready to accept enrolements Watch this space.
Current Training Providers:
---
Bradford College
Damar Training
MOL
Law Training Centre
Manchester College
Bradford College (Classroom Bases Learning and Apprenticeships)
About Bradford College
Bradford College is one of the largest providers of Higher Education outside the university sector in England. We pride ourselves on delivering quality education, enterprise and employment skills for all of our learners with 93.5% of our graduates securing employment or progressing to further studies within six months of completing their course (DLHE survey results, 2014/15).
Bradford College boasts a state-of-the-art city centre campus, perfectly placed with local transport links.
Courses offered by Bradford College
Subject to internal validation the following courses will be offered at Bradford College University Centre as part-time programmes and as Higher Level Apprenticeships for 2017/2018 academic year.
Regulated Qualification SQA level 4 Diploma in Conveyancing Law and Practice
This qualification covers generic areas such as the English legal system, law of contract, land law, understanding accounting procedures for conveyancing transactions and standard conveyancing transactions.
Regulated Qualification SQA level 6 Diploma Conveyancing Law and Practice
Regulated qualifications extend or broaden professional or vocational skills and are linked to the national apprenticeship standards. The regulated qualification SQA level 6 Diploma in Conveyancing Law and Practice covers all the high-level, specialised skills associated with the legalities of buying and selling property in England and Wales. This qualification covers areas such as landlord and tenant law, conveyancing law and practice, and managing client and office accounts.
Contact Bradford College
For further information on studying the CLC diplomas with Bradford College, contact Darran Chapple, Head of School of Law and Public Services on 01274 431679 or d.chapple@bradfordcollege.ac.uk
Or Julia Aveyard, Course Tutor on j.aveyard@bradfordcollege.ac.uk
---
Damar Training (Distance Learning and Apprenticeships)
About Damar Training
Damar Training is a long-established specialist training provider with a particular focus on the legal sector. Damar works with law firms and conveyancing specialists nationally and pioneered the development and now delivery of apprenticeships in the legal services sector.
Courses offered by Damar Training
Damar offers two routes to qualification as, either, a Conveyancing Technician or a Licensed Conveyancer, either:
Via an enriched distance learning programme, where students are provided with a comprehensive programme of structured support. Fees are all-inclusive and can be paid in simple monthly instalments by direct debit.
Via the Government-subsidised apprenticeship standards for Conveyancing Technicians or Licenced Conveyancers.
The CLC/SQA units are delivered by tutors with significant experience of delivering the CLC qualifications. The structured support for each unit includes: a comprehensive printed course manual; fortnightly webinar linked to the manual; additional study materials to embed the learning content; mini-assessments so that you know you are on track; online forum moderated by the course trainer so you can have your questions answered; revision webinar at the end of each course; final assessment and certification (including free re-submission if you fail an assessment).
Contact Damar Training
Full details of the programmes, including cost, eligibility and an application form for the CLC/SQA Diplomas in Conveyancing Law and Practice are available here.
Watch Damar Training's webinar here
---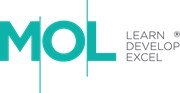 MOL (Distance Learning)
About MOL
MOL operate nationally, offering flexible and online learning solutions to over 5000 students a year; helping them develop their career through professional qualifications from level 2 to MA. We have an established, specialist property division and are the sole distance learning partner for the National Federation of Property Professionals (NFoPP) qualifications. This is now expanding to include the L4 and L6 Diplomas in Conveyancing and Probate Law (Recognised by Council of Licensed Conveyancers)
Courses offered by MOL
Our courses are designed to make learning a part of everyday life and our flexible, adaptable study methods allows learners to take control of their own professional development in the workplace. Our distance learning programmes come with a hard and digital copy of your learning materials as well as 24/7 access to our virtual learning environment where you can pose questions to our specialist tutors, share and discuss topics with your peers from across the UK, and download exam and study skills materials. You are also free to attend our live online revision workshops which are also recorded and available on demand.
All the units MOL offer have an all-inclusive cost including a free resubmission of an assignment and a choice of at least two exam sittings so you can take your exams when you're ready.
Contact MOL
View more information about studying with MOL here
Contact us on CLC@MOLlearn.com or contact our qualification advisors on 0345 203 2103.
MOL is part of the LTE Group which also includes The Manchester College
Watch our webinar on MOL's routes to qualification
---

Law Training Centre (Distance Learning)
About Law Training Centre
Law Training Centre (LTC) is an experienced specialist provider of lawyer qualifications and post-qualification training for legal professionals. We understand the pressures of working and studying law at the same time, therefore LTC's courses are easy to follow for part-time learning. Our courses are delivered by our approachable team of experienced senior law lecturers, law examiners and practitioners with years of industry experience and success in delivering legal qualifications.
Courses offered by Law Training Centre
Supporting you every step of the way: At LTC we recognise the challenges of studying legal courses using a long-distance platform. This is why we have created a unique study system where our distance learners benefit from the same support a classroom learner enjoys. Pre-recorded lectures by the lecturer are backed up with the official course manual, mini assessments, revision aids, additional learning materials, online forum for your questions to be discussed and answered and tutor support. Our tutor support includes one to one and group tutorials, as well as email and phone support to address any questions our learners may have.
Recognising that both Conveyancing and Probate are fast growing areas of practice LTC offers all the CLC qualifications:
The simple all-inclusive course fees include the final assessments, certification and the Pass Plus financial guarantee for resubmission of assignments and re-sit of exams. Exams will be held across the country, including Kent, London, Manchester, Birmingham, Leeds and Bristol.
Contact Law Training Centre (Kent) Ltd
An introductory offer on course fees is available for all new CLC learners until February 2018.
Please visit our website for full course details, costs and application forms. To talk to an advisor to discuss your options, possible exemptions or any other query please call us on 01227 811845 or contact us via our website.
---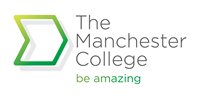 The Manchester College (Classroom Based Learning)
About the Manchester College
A very warm welcome to The Manchester College. We are a large provider of further, higher and professional qualifications and have several campuses across the city. We've successfully delivered CLC professional law programmes for some years at our St John's Centre in the heart of Spinningfields. This vibrant area of central Manchester is easily accessible by road, motorway, rail or bus.
Courses offered by The Manchester College
We will be also offering our CLC programmes via distance learning and we have a highly experienced, well-qualified and supportive team of tutors ready to guide and assist you in your journey to becoming CLC qualified.
If you would like to study our distance learning programme, we are currently working hard to enrich the CLC programme and create a brand new interactive online learning environment.
Enrolment at The Mancherster College for the Level 4 and Level 6 Diploma is open until 09/10/2017
Contact The Machester College
View more information about studying with The Manchester College here or contact Kevin Callaghan on kcallaghan@tmc.ac.uk or 0161 674 2213
How to enrol with your training provider
A step by step guide to enrolment.
Key Questions to ask your training provider
Helpful points to consider when choosing your training provider.